December 6 - 29, 2013
Between Blinks
Callida Borgnino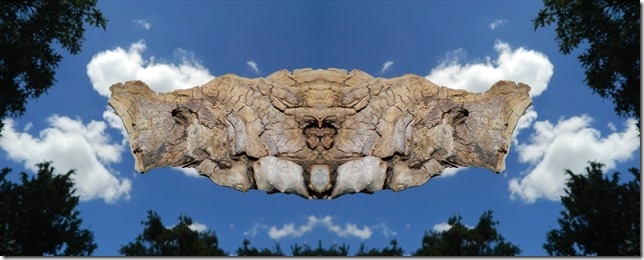 Between Blinks
Is it reasonable to suggest that humanity may not yet be able to integrate images undergoing an evolutionary restlessness, universal in experience, perceived through shared joys and discomforts, finding a psychologically neutral way of repeatedly triggering the ecstatic state of mind in which contact with a unique place in nature and time determines the depth of a vision, virtually the same over thousands of years, untroubled by the migrations and epidemics that occasionally disrupt the private mental experience? Any observation instantly informed by individual, internal language and incalculable personal interpretations. Empty spaces filled, endless streams of words, explanations, conversations, arguments spiraling into a hypnotic pulse all focusing ultimately into one's own exclusive hysteria, dependent entirely for its existence on the bounded perceptions of the observer. Regard the image with internal eyes set to view the language of a poetic symbolic landscape, understanding that it is not separate nor fully integrated with the self, myself, yourself, itself, a self. All these the things will change, memory will twist and smooth, soften and dismiss, receding...brown, to green, to blue.
Callida Borgnino was born in Northern California, lives in Wimberly, Texas with her family. MFA, University of Texas at San Antonio, 1995.
.
Epitome Institute, 222 Roosevelt Ave., San Antonio, TX 78210
Open hours listed on calendar and otherwise by appointment only.
Building photo by Mariionlad, available under a Creative Commons license. Derivative works licensed under same license.
This Site ©2013 Epitome Institute